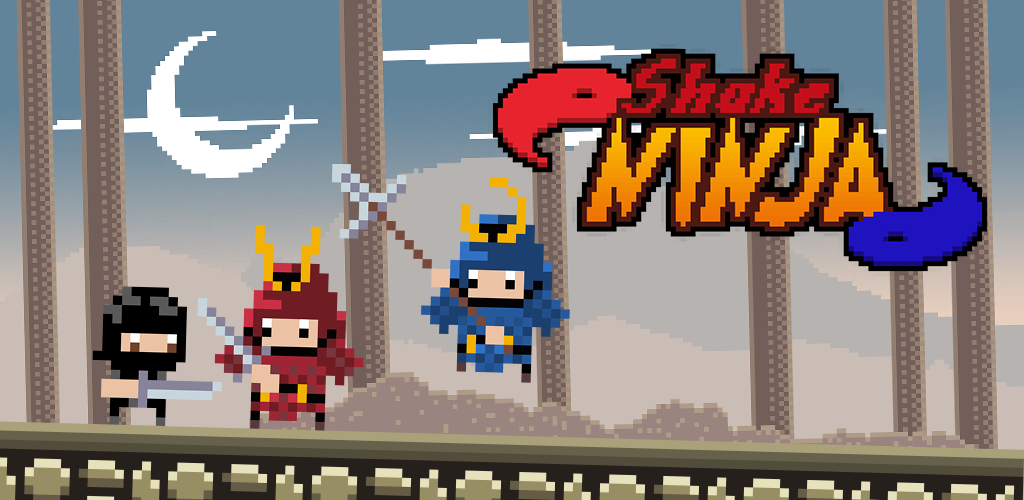 Shake Ninja
News!
Update 1.0.9
▼ Simplified Tutorial
▼ Now you can also activate the powers by touching the elements icon
▼ Level balancing
▼ General improvements
//-------------------------------------
News!

Update 1.0.8

▼ "Stomp" attack hitbox improvements.
▼ Minor interface fix.
▼ Adding a level counter in the "Pause" menu.
//-------------------------------------
News!
Update 1.0.7
▼ A new chapter
More 12 challenging stages in the best ninja style!
▼ 2 New enemies
With more stages, more enemies! The mighty Daimyo summons new warriors to his army!
▼ Adjusted difficulty
Still challenging, but now fair!
▼ Bug fix
Little Bugs Fixed.
▼ Best answer to Touch
The controls and the response time have been improved. Feel like a better ninja!
//------------------------------------------
Face a challenging adventure and take on the identity of a ninja known as "Sword Shaker"! Cut your enemies to pieces with devastating techniques, but watch out! The samurai are relentless, dominate the forces of fire and ice and are willing to use all their resources to prevent you from reaching Daimyo, a landlord! Do you have what it takes to overcome the fury of your enemies and reclaim the legendary Kusanagi sword from the hands of one of feudal Japan's most powerful men?
Game Features:

- Shake your device to reveal your secret powers and overcome challenges!

- Dynamic and challenging levels making you feel like a ninja!
- Stylish and retro pixel art graphics!

- Choose the best control type to suit your style of play!
Also available on